The Bosque del Apache National Wildlife Refuge in New Mexico is world-known for the winter morning liftoffs of geese and cranes. On the way back from Christmas in Colorado I insisted on a side trip to Bosque. I only had one day, but I was not disappointed!
Many thanks to my spouse for supporting my very out of the way side trip! And, a hearty "Good to see you again!" to fellow photographer Scott Paine who I was able to reconnect with while there.
The calm before the liftoff: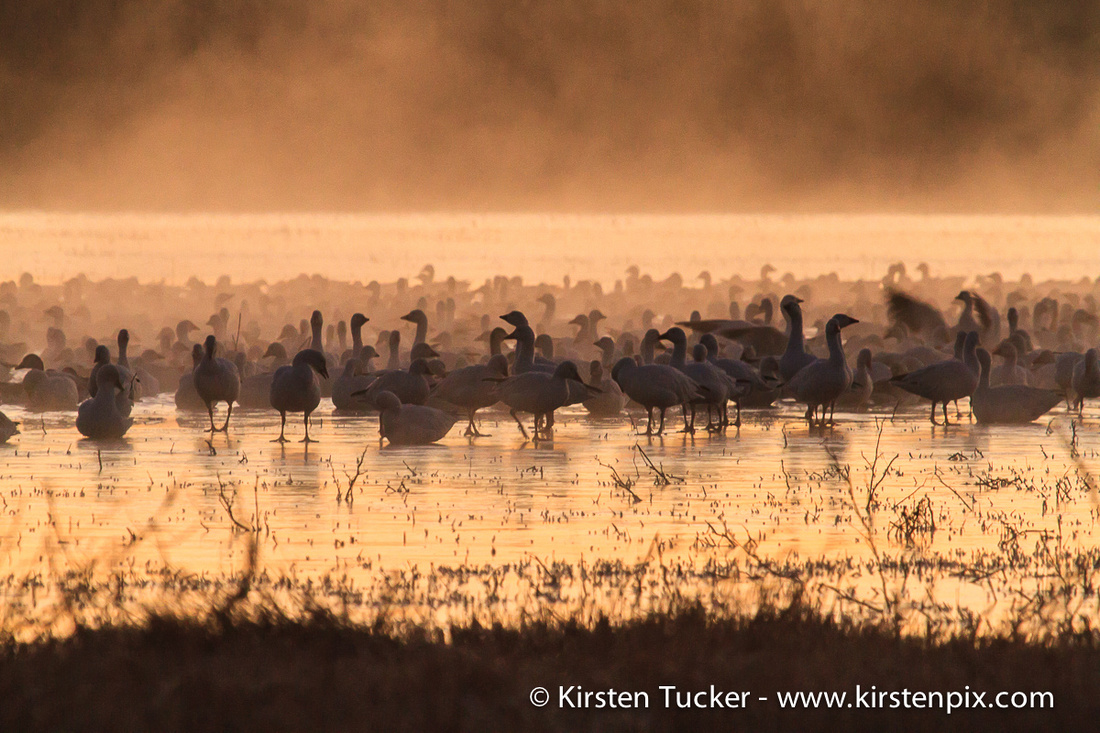 Pre-liftoff:
The landscape:
A Greater Roadrunner who seems to be very late for an important date. Why do I love roadrunners so?
A friendly deer:
The stealthy Junco. They don't look stealthy, but they are!
Do you notice a theme in the color tone of the location?