Last year I was thrilled to see that a pair of Scissor-tailed Flycatchers had built a nest in a local park. They are such elegant birds with a cheery call. Sadly, Brown-headed Cowbirds took over the nest. Such is the way in nature.
But this year, they came back! And, I'm pleased to say they were successful, raising two healthy chicks.
Dad making a bug run
Coming back to the nest with a spider
Mom showing up Dad by catching an enormous dragonfly. She tried to give it to one of the chicks, but it was too big. So, she ate it herself.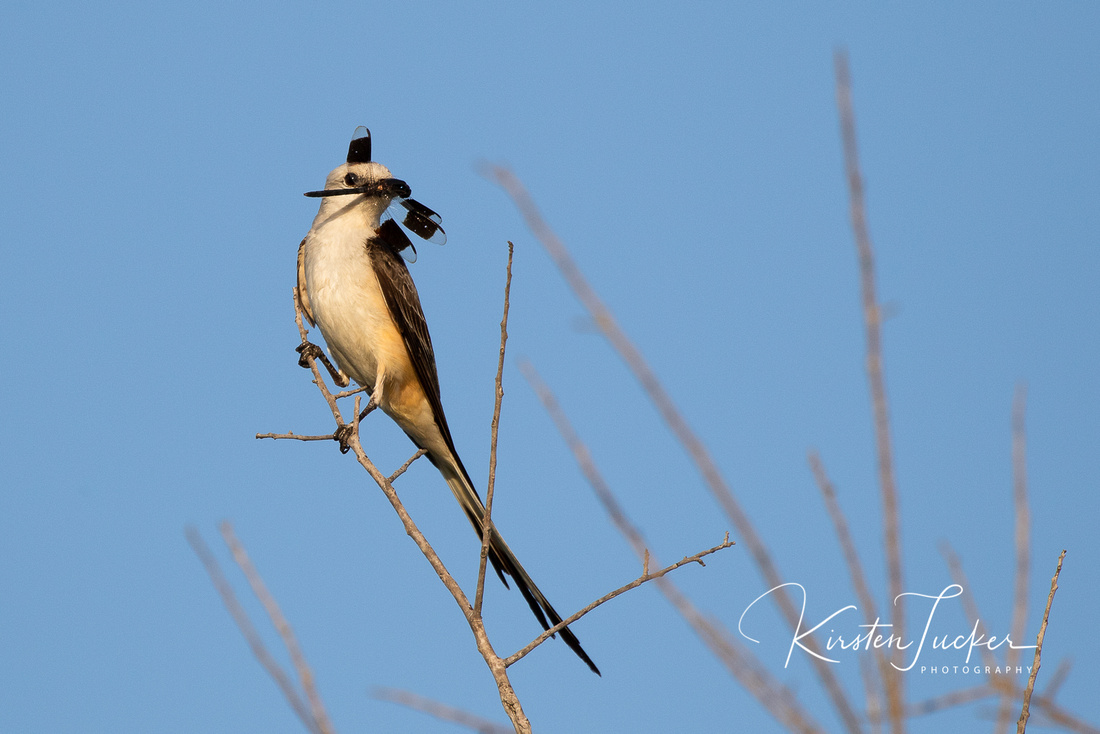 "Branching" is when chicks move from the nest to a branch in preparation for eventually fledging.
These chicks were quick studies as one day they were branching and by the next, they'd fledged and flown to the next tree over!
Of course, both parents kept a watchful eye for some days to come.