...you peruse the TEXBIRDS Facebook page during the Superbowl
...you shout "No way!", share your excitement about a rare bird with your spouse who looks back at you like you grew a third head
...you bring up a map and giggle with glee that it's only a 2.5 hour drive
...you rise at 0-dark thirty and consume two caffeinated beverages within an hour of hitting the road
...you walk 20+k steps and climb the equivalent of 48 flights of stairs looking for the bird
...you spend ALL day 1) waiting for the bird to show up then 2) waiting for the bird to return to get photos
...you are still smiling the next day at what you saw
Ladies and gentlemen, I give you the way out of range, female Elegant Trogon of New Braunfels, TX (2/5/18)! Low light so a bit of ISO noise, but what a treat!
Flicking tail
Vocalizing
Bug snack!
Pretty bird!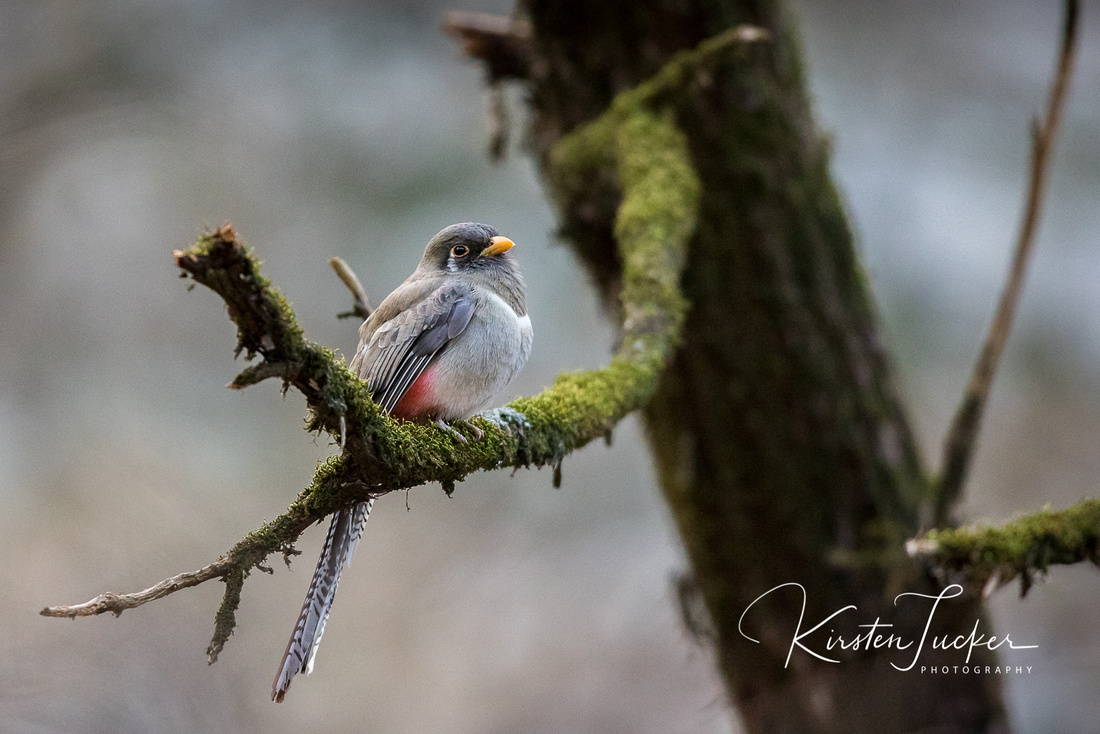 Note the white eye mark.
Batting eyelashes (actually, she's looking for bugs).