I like balloons. I bought a Mickey Mouse balloon inside a balloon at Magic Kingdom a few years back; dragged it around for days until one of Mickey's ears began to deflate.
Hot air balloon ---> the bigger the balloon the better!
There used to be an annual balloon festival near the Space Center here in Houston called "Ballunar Liftoff", but it ceased operations.
Ballunar Liftoff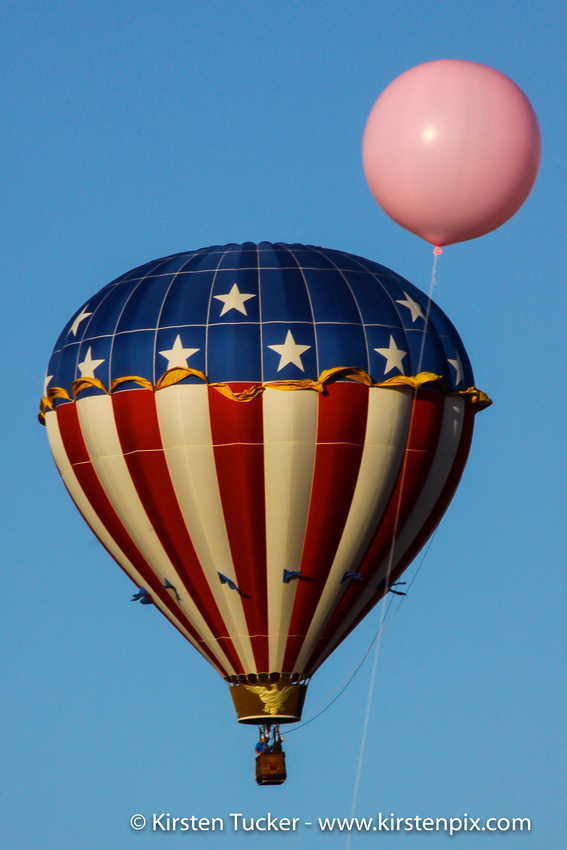 I was scheduled to take my first ever hot air balloon ride over Bagan in Myanmar a few years back. I arose at the appointed hour very excited. We waited and waited and waited, only to find our launch was cancelled due the presence of a big-wig politician. Grr!!
But, this is my lucky week, I hope. I'm headed to Albuquerque's annual Balloon Fiesta. And, weather-willing, I'll be Up Up and Away this weekend. Wish me luck!