Yesterday, the Bobble Buddies were alert and curious when I stopped by. As they grow, they spend more and more time on the nest by themselves.
But that does not mean they are alone. Hortense and Mr. Hooty are nearby.
This morning, the bobbles were sleeping in but I spied Hortense in a tree to the west.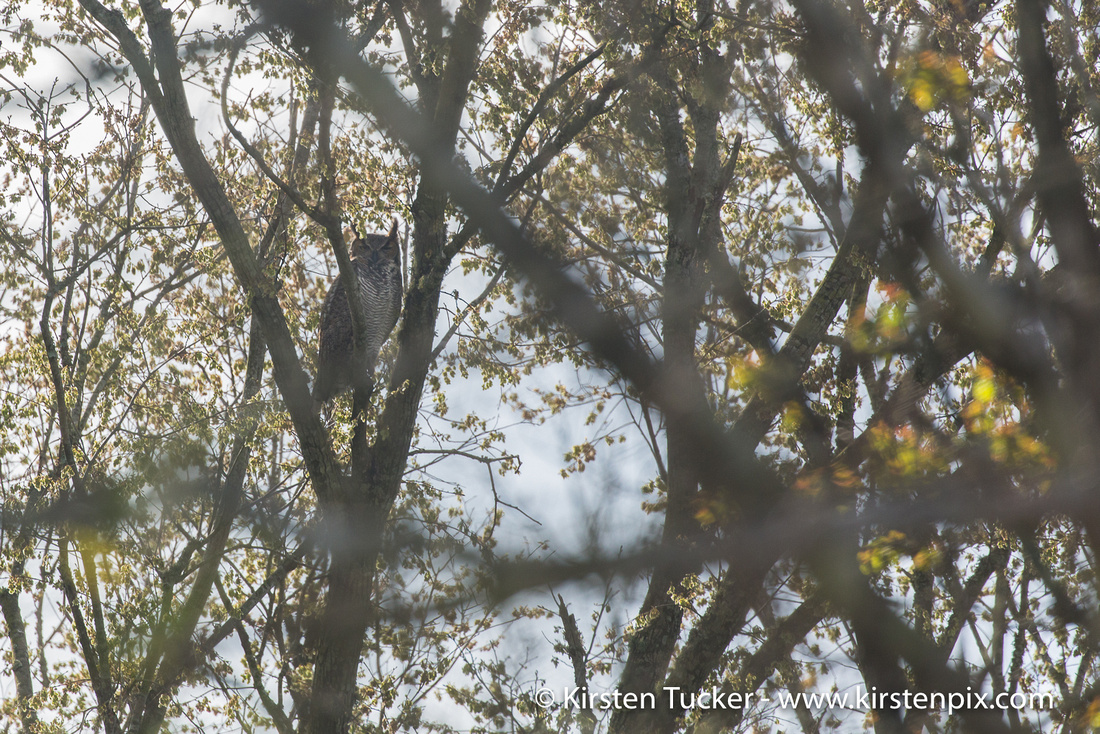 AND, Mr. Hooty in a tree to the east. Isn't he handsome?! Such a treat to see the whole family.