Two or so years ago, I saw an article about this guy named Brad Goldpaint who was doing some great night sky photography. I was impressed so signed up for a workshop in Moab, UT in May 2013.
Mother Nature is fickle. Except for a few hours here and there, the weather did not cooperate. I managed this shot an hour or so before we were driven off of Delicate Arch by a thunderstorm (some day you should ask me to tell you that story...)
Sadly, we never really did see the Milky Way that weekend.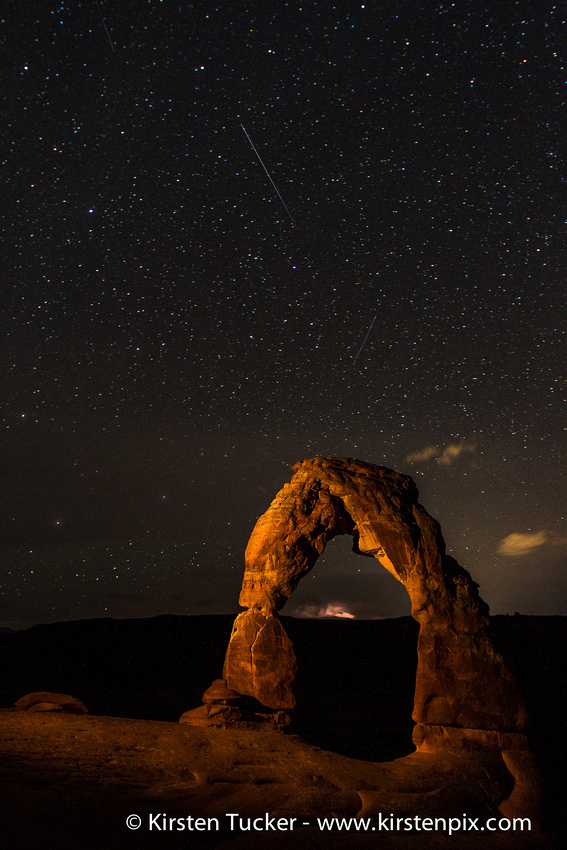 Fast forward to 2015. This past weekend, I tried my luck again, having signed up for an alumni only class. Once again, it seemed Mother Nature was not gonna let it happen. BUT... Brad always suggests you arrive a day early and leave a day late to allow for weather issues. That extra night/following morning at the end of the weekend did the trick!
Sleep deprived and elated, I caught this group portrait under the moonlight with the Milky Way over Landscape Arch in Canyonlands National Park, UT.
I have many more photos to process and will share them with you soon. In the meantime:
Do you find yourself gazing at shiny objects in the night sky?
Are you ready to learn night sky photography skills?
Are you ok with being a little short on sleep, maybe a little cold and sometimes unsure of your footing (and sanity)?
Do you like to drink fresh-brewed hot chocolate, coffee or tea in the middle of the night/morning while in the company of like-minded photographers just like you?
Then sign up for Brad's newsletter so that you'll be among the first to know about his 2016 workshop offerings!