Last week I attended the Fall Photography at the Summit, an outstanding photo workshop in Jackson, WY. One of the lessons we took away was to always look behind you as you never know what the light may be doing back there.
Case in point, this photo. While I'm sure this photographer got stunning photos of the pronghorns we were watching, he totally missed this lovely rainbow!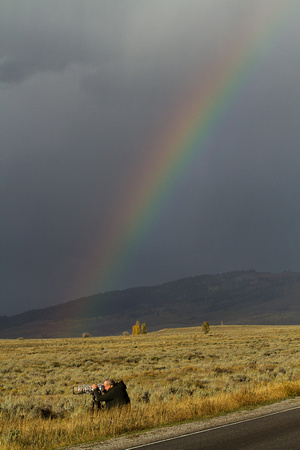 If you are wanting to see some stunning eye candy, I recommend you look at the work of conservation photographer, Michael Forsberg. Michael was my favorite instructor at the Summit.